Metal detection is a good, fun and rewarding outdoor activity which is why it has been gaining popularity over the past few years. If done with friends and family, it not only helps in building team spirit but also helps the group members bond. In this article, you will know the details guide of who makes metal detectors.
The best part is, apart from being a hobby that gives you joy, metal detection can pay for itself from the sale of treasures you find during the process. However, at this point, you need to understand that proper metal detection equipment plays a pivotal in the type of treasures you harvest.
Most of the time, beginners just go to the local supermarket and buy whatever metal detector they deem right. Those metal detectors are nothing but pieces of junk and will help you find nothing at all.
Investing in the right type of metal detector for your use requires plenty of research and knowledge. If you don't know any other metal detectors but are interested in getting into the field. The internet is your best friend to find the perfect piece of equipment for your hobby.
In this article, we have listed down the brands that make the best and most accurate metal detectors in all price brackets. However, before jumping to the brands that make metal detectors, we will look at the history of metal detectors and the type of metal detectors commonly available.
History of Metal Detectors
Metal detectors found in the market today have, surprisingly, come a long way from when they were first developed. The first metal detector was developed by Alexander Graham Bell in 1881. This was, of course, after the development of electricity.
The main reason for its development was that many scientists, scholars, and gold miners were interested in developing a machine that could sense the metallic treasures underground. They were looking into creating a device for prospectors looking for gold after the gold rush.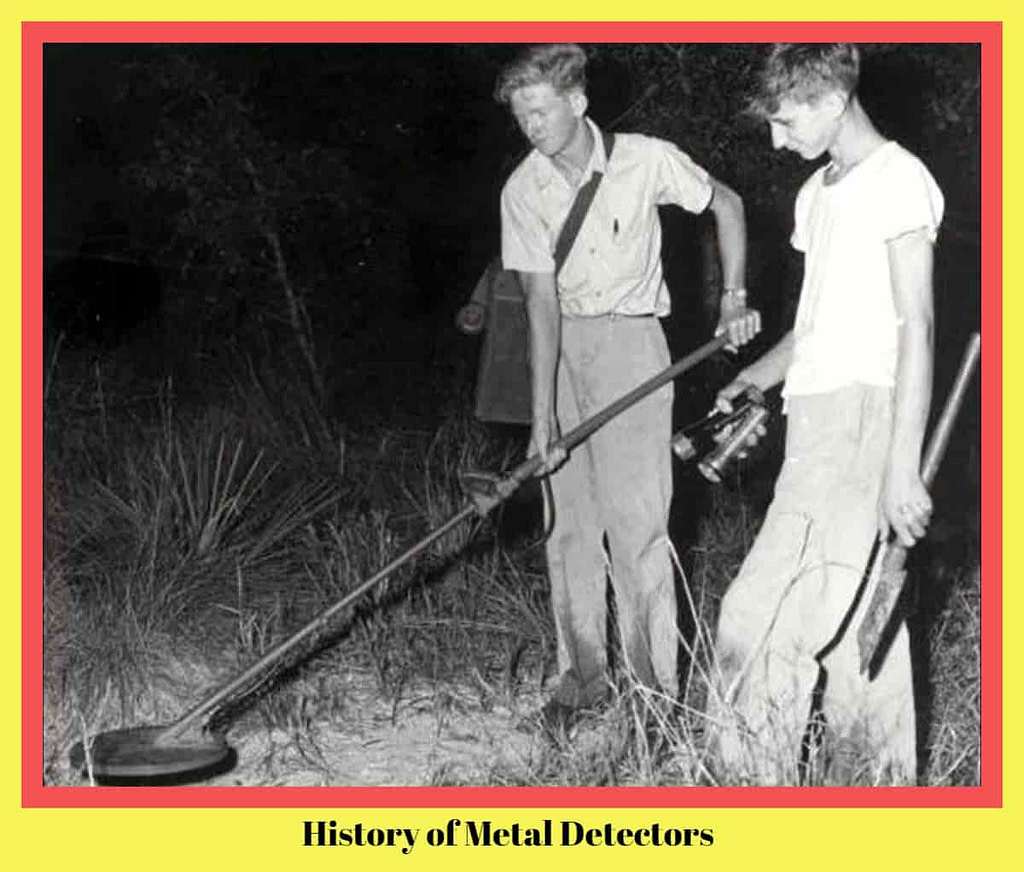 However, the first metal detector that was created by Alexander Graham Bell in 1881, was not for digging out gold. Rather, he was hurriedly developed to find a fatal bullet in President James Garfield's body after he was shot by an assassin.
The first commercially sold metal detector was developed in 1925 by Gerhard Fischar. Even though the device was considered portable at the time, it was pretty huge and complicated as compared to today's metal detectors. They ran on vacuum tubes but were pretty useful and continued to rise in popularity.
One of the most important uses of these metal detectors was to detect land mines in Europe after world war 1 and world war 2.
Categorization of Metal Detectors on the Market
Due to the immense popularity of metal detections, there are many known and unknown companies manufacturing metal detectors. However, if you are new to the field you should know that metal detectors, based on their capabilities, are categorized into different areas. These categorizations are:
Entry-level metal detectors
Mid-Level metal detectors
Premium level metal detectors
Shallow water metal detectors
Entry-level metal detectors
Entry-level metal detectors usually come with very low-frequency circuitry and are pretty cheap as compared to other metal detectors. However, when it comes to detecting metals deep into the earth, these are not very efficient. This is why they are deemed reasonable for beginners but are not recommended for people expecting good quality metal detection from these devices. Most entry-level metal detectors can be found between $100 and $300.
Mid-Level metal detectors
Mid-level detectors are usually advised for beginners who don't have a budget constraint for learned detectorists who have a budget constraint. Many companies are currently creating mid-range metal detectors with lower prices but premium features mainly because of the growing competition on the market. These metal detectors set users back by somewhere between $300 and $800.
Premium level metal detectors
As the name suggests, most manufacturers have their flagships as premium level metal detectors. These devices are capable of detecting metals at a distance deeper than other metal detectors. Moreover, these premium level metal detectors usually come with pulse induction technology that is the most accurate. However, all this adds to the price of these metal detectors which can go as high as $2000.
Shallow water metal detectors
Specifically designed to be used on beaches, these metal detectors come with 5 ATM or more waterproofing certification that allows users to use them underwater up to 10 meters depth. This is useful for finding stuff in shallow water after a crowded day at the beach.
These are not the same metal detectors as the ones used by scuba divers. Those come with a higher ATM rating. If you are interested to know the details guide of beach metal detection, here is our expert guide.
Best Metal Detector Brands
Moving on to the main part of this article, let's talk about the best brands and companies that manufacture top-notch metal detectors.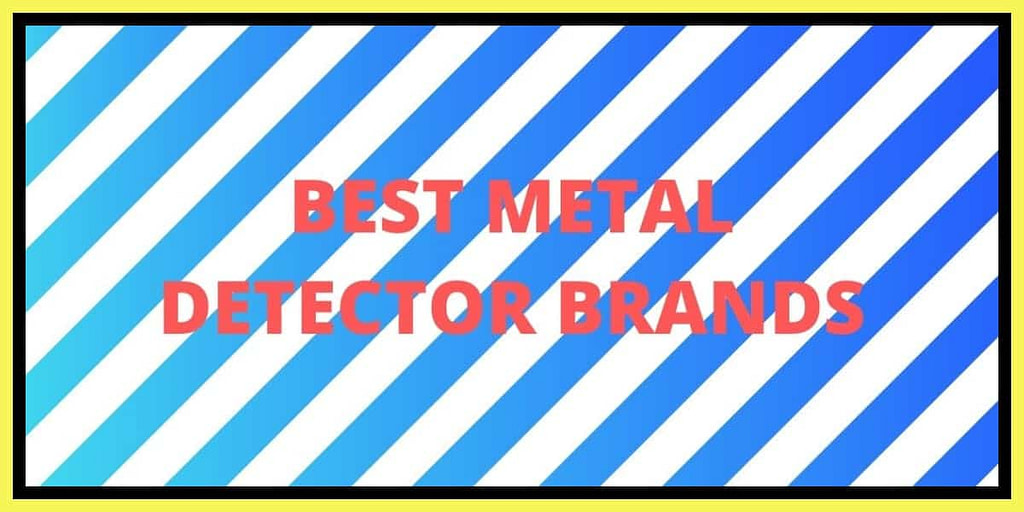 Surprisingly, even the detectorists that's have been in the field don't know a lot about the most famous metal detector manufacturers. Although they are aware of the models and their underlying technology, they can hardly name a few manufacturers.
Hence, without further ado, the answer to the question 'who makes metal detectors?' is:
Garett Electronics
Minelab
Tesoro
Hunter Industries
Fisher
Teknetics
XP Metal Detectors
Garett Electronics
This brand has been in the market for around 55 years now. Garett electronics is an American electronics company and is known to be the largest manufacturer of metal detectors around the world. The best part about Garett Electronics is that it manufactures metal detectors that fit all price points. Whether you want a gift for your child or want to invest in a high-end professional metal detector, you will find it in the range of devices launched by this American based Company.
The Garett AT Pro and Garett AT Max are the Company's best-selling products mainly because of their all-purpose functionality. Finding metal detectors that work properly for most purposes is pretty difficult. However, Garett Electronics has made the task easier.
Minelab
Another American company known for its metal detectors is Minelab. The Company is located in Illinois and has been in the industry since 1985. Minelab metal detectors are known and used around the world. Since the very start, this Illinois-based company has been breaking records when it comes to innovation in technology and design.
It produced specialized metal detectors for detecting coins, treasures, relics and even gold. The Minelab Excalibur II 1000 and the Equinox 800 are common fan favorites and the most selling devices of the Company. Both the metal detectors have premium features like Superior Multi-Period Sensing, Dual Voltage Technology as well as Smart Electronic Timing Alignment technologies which makes them high in demand.
Tesoro
Based in Arizona, this company has been in the industry for more than 30 years now. The Company's vision is to manufacture tough yet lightweight metal detectors and it has been providing those from the start. The best part is Tesoro metal detectors come with lifetime warranty however, there's a catch.
The warranty holds as long as the device is still owned by the original owner. The best models launched by this Arizonian Company include its Tesoro Silver Umax and the Tesoro Lobo SuperTRAQ. All the devices by the company are quite powerful and come with large coils and a display to showcase the current settings of the device.
Hunter Industries
Bounty hunter detectors are one of the most famous metal detection machines around the world. Their versatility, high functionality, and efficient performance make them loved worldwide. The best part is these devices don't require any assembly and come with an in-depth guide of how to use the product making it ideal for beginners.
Apart from this, the Company also manufactures all-purpose metal detectors. In most cases, all-purpose metal detectors are considered inefficient, however, Hunter industries with its revolutionary technology have made all-purpose metal detectors much more efficient and useful. They can be used to detect everything from coins to relics to rings.
The best-selling bounty hunter detectors are Bounty Hunter Quick Draw II that comes with four operating modes and Bounty Hunter Quick Silver which comes with amazing features and low price points.
Fisher
Fisher is a very famous name when it comes to electronics over. However, when it comes to metal detectors Fisher is considered one of the leaders. It has been producing top-notch metal detectors for over 85 years. Hence, the company's metal detection production is A1. This is why most of the newbies find it difficult from the amazing variety of functional and efficient metal detectors available.
The top metal detector from the Fisher lineup is the Fisher F75 which is designed to be portable and functional. It comes with target identification and double discrimination mode as well. Moreover, it has a ground balancing function as well as a backlit display.
This is a family-owned business that has been operating in the US for the last 60 years. It is known around the globe for its reliable and trustworthy products. Apart from creating top of the line metal detectors, the company is known for its industrial and security products as well. Moreover, other than the US, White electronics have facilities all over Asia and Europe making it a global brand.
Its White's Coinmaster metal detector, specifically designed for detecting coins, is one of the best on the market. The device comes with five discrimination ranges, 8 inches of maximum depth and a reasonable price. On the other hand, if you are looking for something even more efficient, the White MX5 is unmatched on the market thanks to its waterproof coil and other features.
Teknetics
As compared to the above-mentioned metal detector manufacturers, Teknetics is not as famous but it is still a pretty reliable manufacturer that is extensively known in the local market. Its devices are not only present at a reasonable price but are also pretty good at detection all kinds of metal objects. It is Teknetics T2 Classic is the best-selling device currently.
It comes with a large LCD screen, a huge coil and gold prospecting options. Teknetics metal detectors are set apart from metal detectors by other companies due to its aggressive prices and high quality. Since the Company is pretty new, it still has a long way to go. However, if the manufacturing quality remains like this, it will reach the level of other brands sooner than later.
XP Metal Detectors
Last but not least is another local metal detector manufacturer that is known for the wide range of options it provides. Just like Teknetics, the XP metal detectors are aggressively priced as well. It was founded in 1998 and is based in France. Their products are known for their high power, selectivity and erogenicity.
All the XP metal detectors are easily available on Amazon. Currently, the XP Deus is on top. It features a modular setup and is a completely wireless model. It also comes with the ability to change frequencies and can be paired to XP's pinpointed as well.
Once you pick your best one, you should check out our proper guide to metal detecting before start using.
Conclusion of Who Makes Metal Detectors
Currently, metal detectors are still in the development phase. Even though the technology has advanced a lot, it still comes with a number of limitations which will be dealt with in the future. This article was all about helping you understand what brand to look into while investing in a metal detector.
Despite the specifications and features a metal detector brings, it is advised you invest in metal detectors from renowned manufacturers since, if you don't have the know-how of a metal detector. You will not be able to differentiate between a good one and a bad one. The whole package is fueled by an underlying technology that is impossible to determine without ripping the device apart.
We have mentioned 8 metal detector manufacturers from around the world. Even though most of them are based in the US, their fan following is widely spread around the world.
A metal detector is a one-time investment, hence, before investing in one, we advise that you do thorough research on the field and the type of equipment you need. We have also mentioned the type of categorization metal detectors go through in the market to make the task easier for you. This is all about who makes metal detectors.